My Lila McCann Website
The new up and coming young Country Singer.
---
<!- GBOOK CODE START -->

<!- GBOOK CODE STOP -->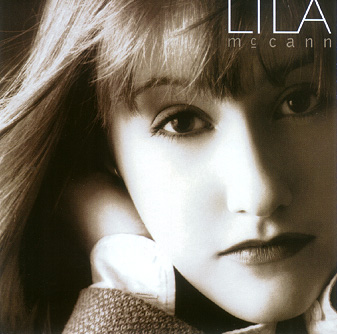 C O N T E N T S
---
My Personal Review
Info on Lila
Pictures of Lila
Discography
My EMail
Return Links
Personal Thanks
Legal Information
---
My Personal Review of Lila McCann
Lila McCann is a 16 year old country music singer from Seattle Washington. Her debut album, "Lila" is selling out everywhere. It looks as if the music world is being taken over by the children.
Lila's young age is way behind her very mature voice, she can make hair stand up on a bald man, that is how much electricity she puts into it. Her current single, "I Wanna Fall in Love" is currently being played on CMT and TNN. Her debut single "Down Came a Blackbird", gave an insight to what this young star is capable of, with the octave range of this song, it looks as we will keep hearing the name Lila McCann more often. It also seems evident that Lila puts all of her heart into her singing, showing so much compassion makes it clear, especially in "Almost Over You", I have to say this girl can sing some songs, get "Lila" and check for yourself, personally I love the ballads, especially "Almost Over You".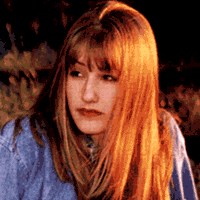 ---
---
From: Steilacoom, WA
Birthday: December 4, 1981
High School Status: Sophomore (10th Grade)
High School: Steilacoom High School
Voice: Soprano
Hobbies: Cheerleader At Steilacoom High School
---
How She Got Started: Lila used to sing with her father's country band. When she was almost 5 years old (2 weeks before her 5th birthday), Lila said that she wanted to sing a song. They decided on "You Are My Sunshine", but right before Lila was about to go sing, she panicked and hid in the bathroom. Lila's mom came to the bathroom door asking Lila to come out. After much back-and-forth arguing, Lila's mother finally asked "Lila, what do I have to do to get you to come out and sing?" Well, there was a new Barbie that Lila wanted, so the deal was made -- Lila sang, and Lila got the new Barbie. Well, 10 years (and 1 Barbie doll) later, here we are!!! And I know the fans are glad for that Barbie doll!
On "Down Came A Blackbird": Lila did not like "Down Came A Blackbird" when she first heard it. She thought the song was weird, and her friends made fun of it. It wasn't until she recorded it that she became "attached at the hip with it." Says Lila, "It's one of those songs that you either really love or really hate."
On Her Sudden-Found Fame: "It's kinda weird, actually, being my age and having a CD out already and stuff..... it's so exciting, to see the reactions of all the different people around here and around where I live and stuff so it's a really neat experience for someone of my age to go out and be able to sing to audiences of thousands of people or to record in the studio."
---
As of right now, I have a very small collection on Lila, but it is growing.
So bear with me and help me out.
---
A small, but growing collection of pictures
To view any of these pictures fully, right click and select view image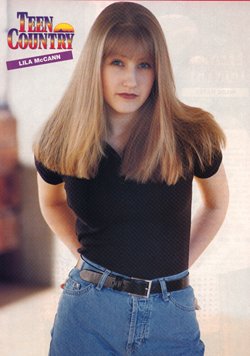 _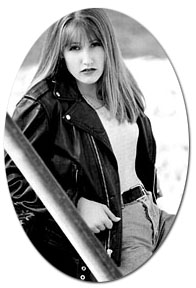 _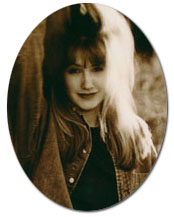 ---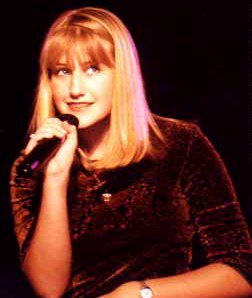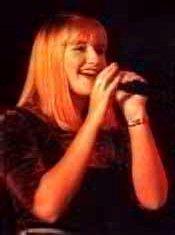 ---
Discography
"Lila"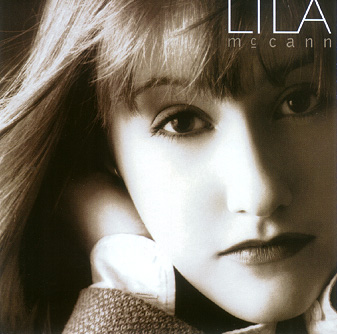 Asylum Records and Elektra Entertainment Group
Produced by Mark Spiro for Angler Inc.
Number of Tracks: 10
Release Date: 6/97
---
"Lila"
I Wanna Fall In Love(4:19)

Just One Little Kiss(2:50)

Almost Over You(3:32)

Down Came a Blackbird(3:57)

Already Somebody's Lover(3:35)

Changing Faces(4:08)

Yippy Ky Yay(4:07)

I Feel For You(3:15)

Saddle My Dream(3:28)

A Rain of Angels(5:00)
The tracks that are underlined are my personal favorites.
The track in italics is Co-written by Lila herself.
Numbers in parenthesis is the track time in min:sec.
---
Thank you for visiting my Lila McCann Webpage, I know this doesn't give much credit to her, I am working on it by getting new pictures and more info on Lila.
---
You can help me out by Email me and sending me as much info/pictures/sounds/or links, comments, questions, and a general hello to me, I will greatly appreciate this.
---
Back to
my Home Page

---
Legal Stuff
This site has nothing to do with Asylum Records, Elecktra Entertainment Group, or Lila McCann, this is simply a Fan Appreciation Site for her. All pictures are copyrighted to their respective owners and suppliers.
---
Personal Thank You's
Thanks to CMT, TNN, and Country.com for allowing us to view Lila. And for anyone who reads this and has never heard of Lila, look around, I am sure there are some sound files currently floating the internet, you will not be sorry you did.
Thanks to Lila McCann herself, for following her dreams and becoming a star almost overnight, and I hope she continues to sing music and brighten people's lives like she has mine.
Thanks to Mark Spiro for allowing Lila to sing to all of us and giving her such great songs to sing.
---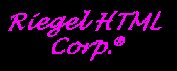 Copyright® 1997 Jr Riegel, Webmaster
Riegel HTML Corp.